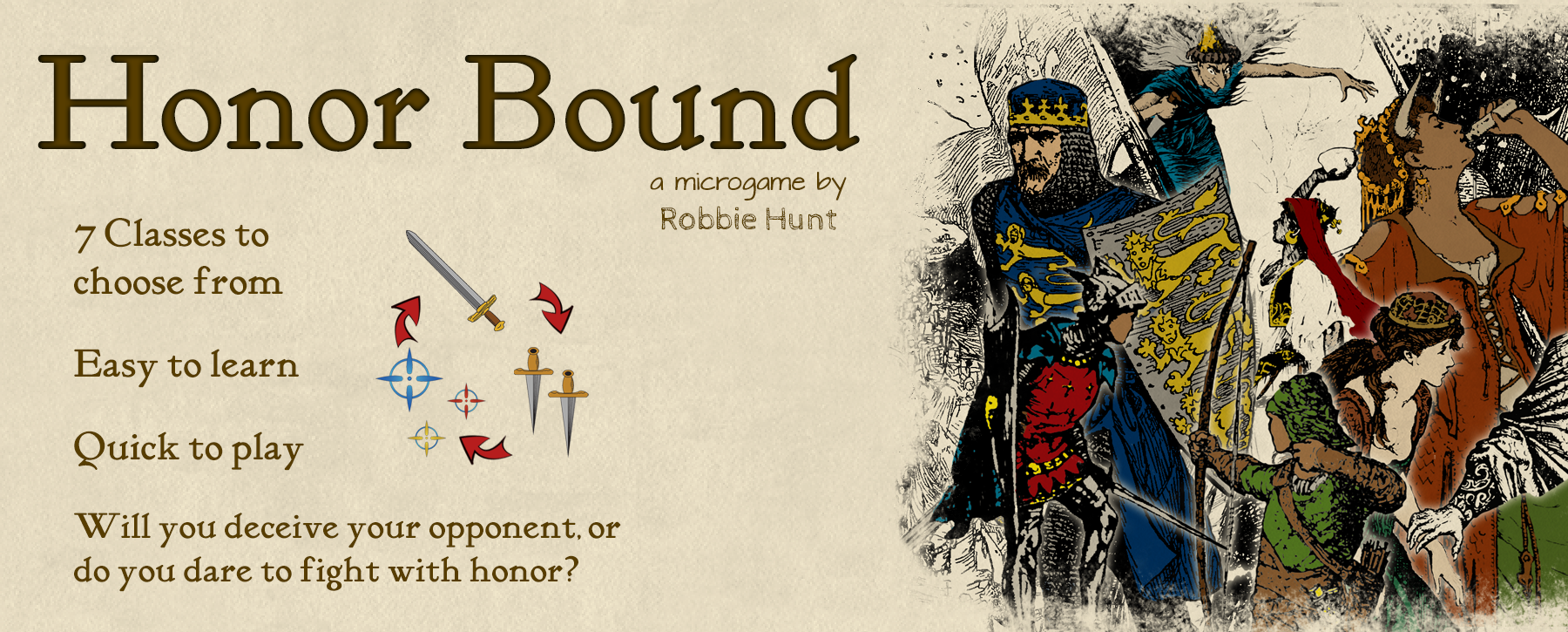 Honor Bound
A downloadable print-and-play game
UPDATED By popular demand: Honor Bound can now be played by 2, 3 or even 4 players!
Honor Bound is a microgame. It's like Rock-Paper-Scissors with HP, a bluffing mechanic and wood-block illustrations! Download the rulebook for free to get a feel for the game!
In the game you'll alternate attacking and defending against your opponents with sword, daggers or magic.
When attacking you can declare what move you plan to use - if you are honorable and declare truthfully you will gain points and deal more damage on your next turn ... but if you do that too often you risk allowing your opponent to counter your attacks.
However, if you lie too often you'll suffer a damage penalty.
Choose a class that suits your play style and take your fate into your own hands!
The Warrior
The Thief
The Forest Queen
The Ranger
The Assassin
The Cleric
The King
If you have a game night and occasionally people show up early (or you have people who show up late) Honor Bound makes a great pre-game for game night!
You can get the physical game, in a nice box with dice and everything else you need to play via The Game Crafter for $19.99 USD plus shipping.
However, the print-and-play is a great way to try the game before you get so far into it! Or download the rulebook for free to get a feel for the game!
Purchase
In order to download this print-and-play game you must purchase it at or above the minimum price of $0.99 USD. You will get access to the following files:
Honor-Bound-PnP.zip
20 MB
HonorBound-PnP-2.0.zip
13 MB
Download demo